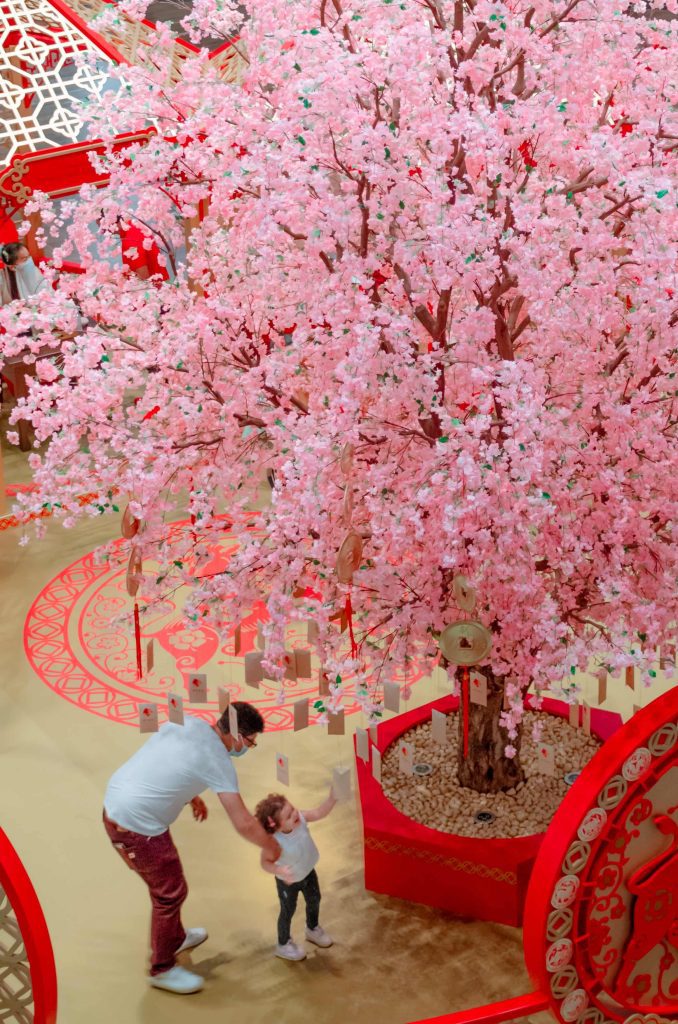 In our fast-paced modern world, achieving a harmonious and balanced lifestyle can sometimes feel like an elusive dream. But what if there was a simple practice that could help us transform our living spaces, thereby impacting every aspect of our lives? Enter Feng Shui, a time-honored Chinese system that aims to align our environments with the flow of energy, promoting harmony, prosperity, and overall well-being. In this blog post, we'll explore the benefits of utilizing a Feng Shui consultant to tap into the power of this ancient art, bringing about positive changes in your life like never before.
Rediscovering the Magic of Feng Shui
Feng Shui goes beyond mere decoration and focuses on the connectedness between our surroundings and our spiritual, mental, and physical well-being. By analyzing the energy flow (referred to as Qi) in our living spaces, consultants can identify and rectify imbalances that may be affecting different aspects of our lives negatively. From the placement of furniture and colors utilized to the organization of spaces, these experts unleash the potential to unlock positive energy and invite abundance into our lives.
Feng Shui is based on the concept that our homes and workspaces are a reflection of our internal state. By creating a harmonious and balanced environment, we can support our overall well-being. Utilizing the knowledge and expertise of a Feng Shui consultant allows us to tap into the profound wisdom of this ancient practice and transform our spaces into sanctuaries that nurture our souls.
Enhancing Health and Well-being
One of the key areas where Feng Shui can have a tremendous impact is our health and well-being. A consultant can help optimize your living environment to promote good health and vitality. By ensuring proper air circulation, recommending soothing colors, and harmonizing room layouts, they create a space that supports relaxation, rejuvenation, and better sleep.
Additionally, addressing clutter, enhancing natural lighting, and introducing elements of nature can have a profound impact on reducing stress levels, increasing productivity, and improving overall mental and emotional well-being. Feng Shui teaches us that our physical environment directly affects our energy levels and state of mind. By creating a space that promotes tranquility and balance, we set the foundation for improved health and well-being.
Inviting Prosperity and Abundance
Who wouldn't love a little more prosperity and abundance in their lives? Feng Shui consultants specialize in pinpointing areas in your home or workspace that may be hindering the flow of wealth and success. By making simple adjustments, such as rearranging furniture, incorporating elements that symbolize abundance, and enhancing the wealth corner of your space, these consultants can help you attract and manifest financial opportunities like never before.
Beyond rearranging furniture and incorporating symbols, Feng Shui also emphasizes the need for a clutter-free and organized environment. Clearing out clutter not only promotes the flow of energy but also signals to the universe that you are ready to welcome new opportunities. A Feng Shui consultant can guide you in creating a space that promotes abundance and invites prosperity into your life.
Improving Relationships and Happiness
From family dynamics to romantic relationships, the energy in our living spaces can significantly influence our interactions. A consultant can evaluate your environment to identify any disharmony within these relationships, providing practical solutions to enhance communication, promote harmony, and create a nurturing atmosphere for love and happiness to flourish.
Utilizing the principles of Feng Shui, consultants can guide you in creating a space that supports healthy relationships. This may involve strategic placement of photos, incorporation of certain colors, or the use of specific symbols that represent love and harmony. Even simple adjustments can make a significant difference in fostering positive interpersonal connections.
Unleashing Career Success
Our work environments have a profound effect on our career growth and success. A consultant can focus on optimizing your workspace to enhance productivity, stimulate creativity, and unlock opportunities for advancement. They can provide guidance on the best desk placement, suitable colors, and the incorporation of certain elements that align with your personal aspirations and professional goals.
Feng Shui consultants understand the vital energy flow in the workspace and the impact it can have on one's career. By aligning your surroundings with your intentions and goals, you can create an environment that supports your professional growth. Whether it's arranging your desk to face a favorable direction or incorporating elements that represent success, a Feng Shui consultant can help you unleash your fullest potential.
Incorporating Feng Shui principles into our living spaces through the guidance of a knowledgeable consultant can be a life-changing decision. From improving health and relationships to unlocking new levels of success and happiness, the ancient wisdom of Feng Shui offers a holistic approach for transforming our lives from all angles. So, why not embrace this opportunity to harmonize your surroundings and step into a world of unlimited potential? Consult with a Feng Shui expert today and unlock the path to living your best life. Remember, the power to create a positive and fulfilling life lies within you and the spaces you inhabit.
To learn more about how to improve your family life at home by implementing Feng Shui, check out our comprehensive guide on "How to Improve Family Life at Home by Implementing Feng Shui." This informative blog post delves deeper into the specific strategies and techniques you can use to create a harmonious and nurturing environment for your loved ones. From enhancing the relationship areas of your home to incorporating Feng Shui principles into shared spaces, you'll discover practical tips for promoting open communication, fostering love and harmony, and deepening the bonds within your family.