"Feng Shui is the Chinese science of divining human fate from the lay of the land. Like astrology, its celestial partner, Feng shui supposes that Nature (DAO) may be read as a complex of influences on the conduct and relationships of sentient beings. It may be called a terrestrial astrology. In fact, Chinese Feng shui might be more appropriately called astrogeomancy." – Liu Ming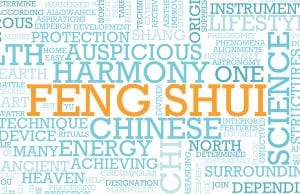 It is the science and art of taking into account our surroundings, where we live, using space, time, colors and elements. Its main goal is to improve our health, wealth and relationships.
HOW DID FENG SHUI START?
The story of Feng Shui goes back to ancient times in China. Long ago in China, people lived in farms and villages. They faced floods, earthquakes and wars. Back than people looked to the gods for miracles. The main god Fuxi is who they went to. According to old lore, they were taught by god Fuxi to place their homes in the arms of mountains, to be protected from harmful winds and nurtured by gentle, winding streams. The villages who followed the instructions grew strong and powerful. The art of Feng Shui began.
The science and art of Feng Shui was worked on over many centuries. The practice of Feng Shui was guarded as a science so powerful that it would be devastating in the hands of the enemy.The legend of the Luo shu square (magic square) begins roughly 3,000 years ago in ancient China, a great flood happened. The people, sensing that the river god ("Lo") was upset, tried to offer sacrifices to calm his anger. Each time they made an offering, a turtle would appear from the river.
It had a curious figure/pattern on its shell; there were circular dots of numbers that were arranged in a three by three nine-grid pattern such that the sum of the numbers in each row, column and diagonal was the same: 15. This number was also equal to the number of days in each of the 24 cycles of the Chinese solar year.
This pattern was used by the people to control the river. After studying these markings the people realized the correct amount of sacrifices to make – 15 – and consequently, the river god was placated.
This pattern is called a "magic square", in that each column and the two diagonals add up to the same number. With the bagua and luo shu square Feng Shui began in earnest.